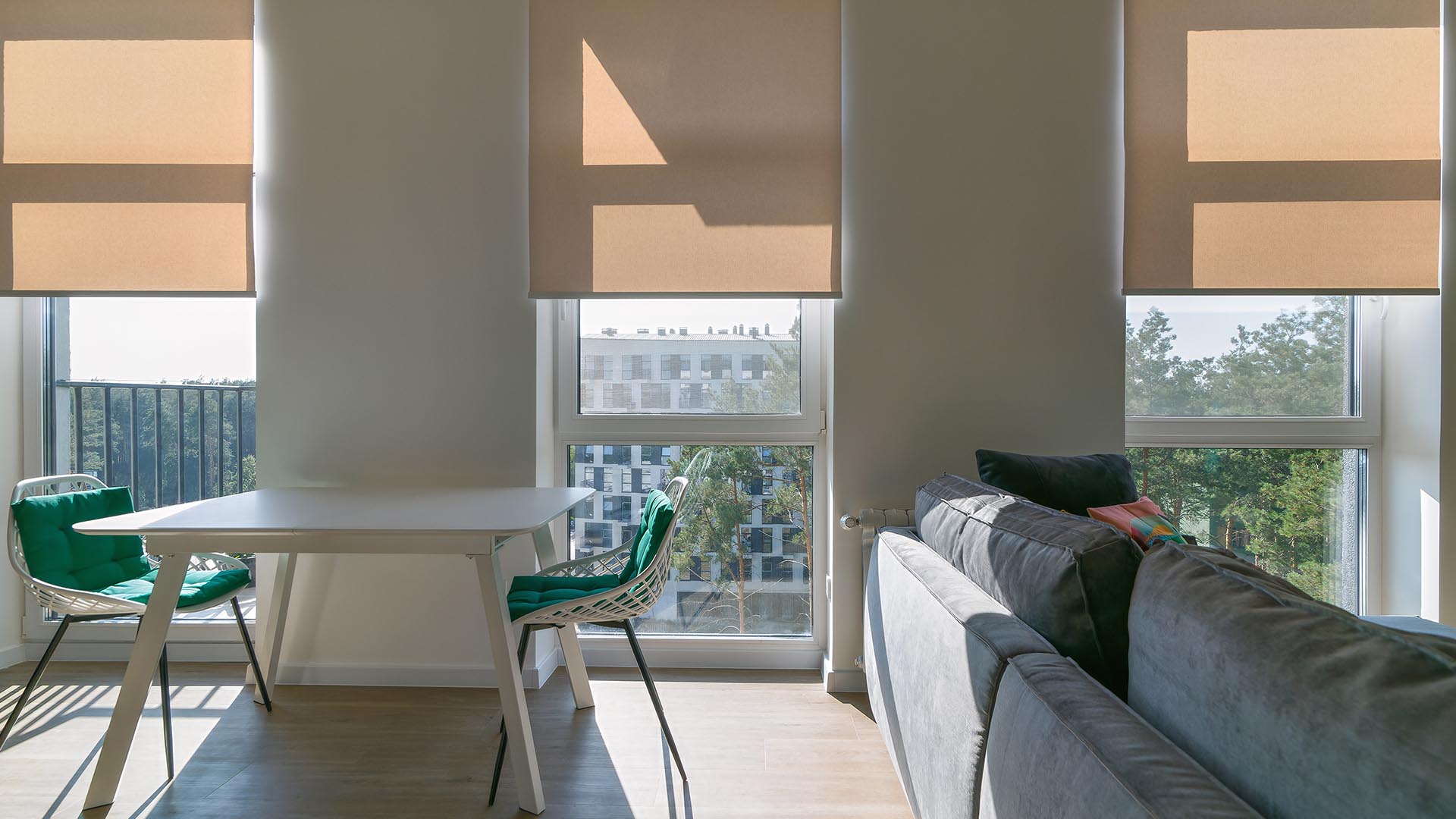 Smart Blinds, Motorized Shades & More
Catchy phrase.
All YOUR WINDOWS PROMOTION
Qualifying full house window treatment orders receive complimentary exterior sunscreens!
Window Shades and Sun Shades in Florence, AZ & the Greater Phoenix Area
Colby Window Solutions has been providing the great state of Arizona with window shades, sun shades for windows, and contemporary products including smart shades and motorized shades since 2009. Colby Windows Solutions is locally owned and operated and prides itself on quality window coverings, blinds, shades, shutters, and window films.
Our products are in line with both exterior and interior design trends. Contact Colby Window Solutions today for a consultation on our range of products and see for yourself the difference quality can make on your windows.
Recognized Contractor for SRP REBATES!
Browse our selection of sun shades for windows, patio sun shades, and waterproof outdoor shades, and visualize what your backyard can look like.
Easy and Affordable Design Trends at Colby Window Solutions in Florence, AZ & the Greater Phoenix Area
At Colby Window Solutions, we offer you the competitive pricing and product selection you need to bring that room or outdoor area up a notch. Our exterior sun shade treatments can turn your entire backyard into a different room for outdoor living. You will never have to worry about what the weather is like outside before enjoying a meal on your deck with your family or friends.
The selection at Colby Window Solutions for interior window decorating is just as extensive. When you are looking for window treatments in Arizona, contact Colby Window Solutions for a quote.
Tell us what your style is, and what outcome you are looking for, and we will find the right fit for you from our product line.
Choose Colby Window Solutions
Colby Window Solutions offers window shades, sun shades for window treatments, smart shades and blinds, roller and remote shades and blinds, and custom window treatments for both interior and exterior décor. We have been offering competitive and affordable window products in Arizona for over a decade. We can make this entire process seamless for you. Contact us for a quote today.
Proudly Serving
Apache Junction, AZ | Casa Grande, AZ | Chandler Heights, AZ | Coolidge, AZ | Florence, AZ, | Gilbert, AZ | Mesa, AZ | Queen Creek, AZ | Sun Lakes, AZ | Chandler, AZ